Simpler than before
At Constrafor it's our mission to support subcontractors and general contractors by streamlining administrative duties – which is why we've recently updated our COI management tool. With the latest release, COI compliance becomes even easier, so you can spend more time on your projects and less on back-office tasks. With the new release, you can now update multiple insurance products at once, upload multiple documents, and share your COIs more quickly with GCs. We've eliminated redundancies within the workflow so managing several documents and insurances is as simple as a single upload. With step-by-step instructions and a more intuitive user interface, managing your COIs is easier than ever.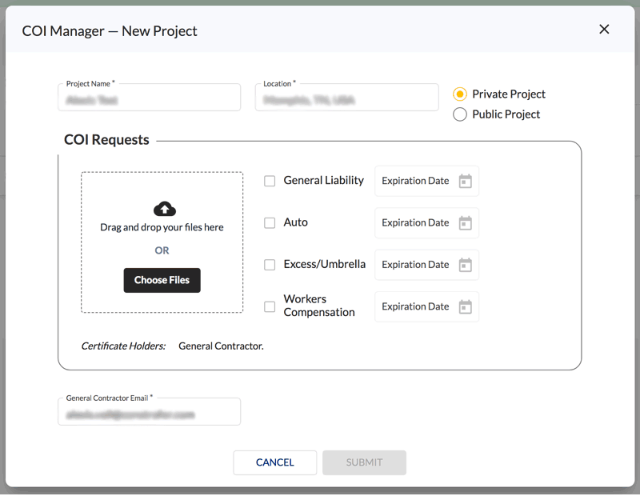 Upload all your documents at once
Now, you are able to upload all of your documents at once – and once only. We use our AI to parse through your insurance documents and autofill the most important information so you can say goodbye to manual entry. We've automated communications with general contractors, so you never have to deal with long email chains and tedious back-and-forth again. Plus, we will automatically notify you when your insurance is set to expire.