AR Processing
Centralized
Take control of your invoices and stay ahead of your accounts receivables without resorting to piles of spreadsheets. Constrafor's AR Processing module helps subcontractors visualize and improve their cash flow planning, increase efficiency and productivity, and track the status of every invoice.
Take Control of your
Accounts Receivables
Our innovative cloud-based software enables you to improve your cash planning by making it easy to monitor and analyze all your accounts receivables.
Flexible AR Processing Automation
Visualize Cash Flow
Centralized data allows clear visibility across your Accounts Receivables portfolio so you can accurately plan for future payments. Check your cash availability so you know when you can step on the accelerator and take on new projects or purchase more supplies.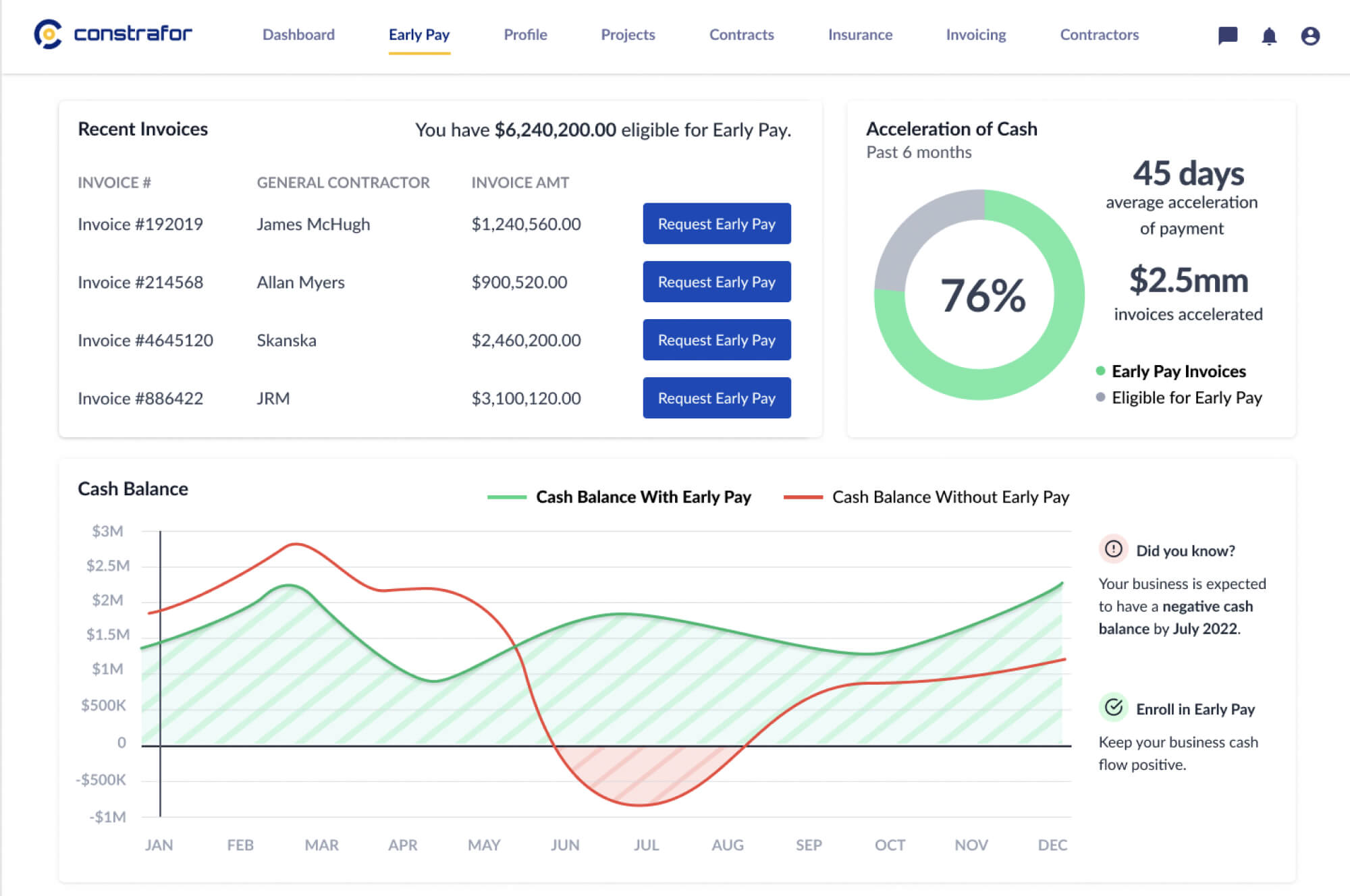 Track your invoicing progress
Track your invoicing progress on your purchase orders and change orders. Manage the statuses of your signed contracts and billing progress to have clarity on cash flow owed and received. Never miss a payment or incur a late payment!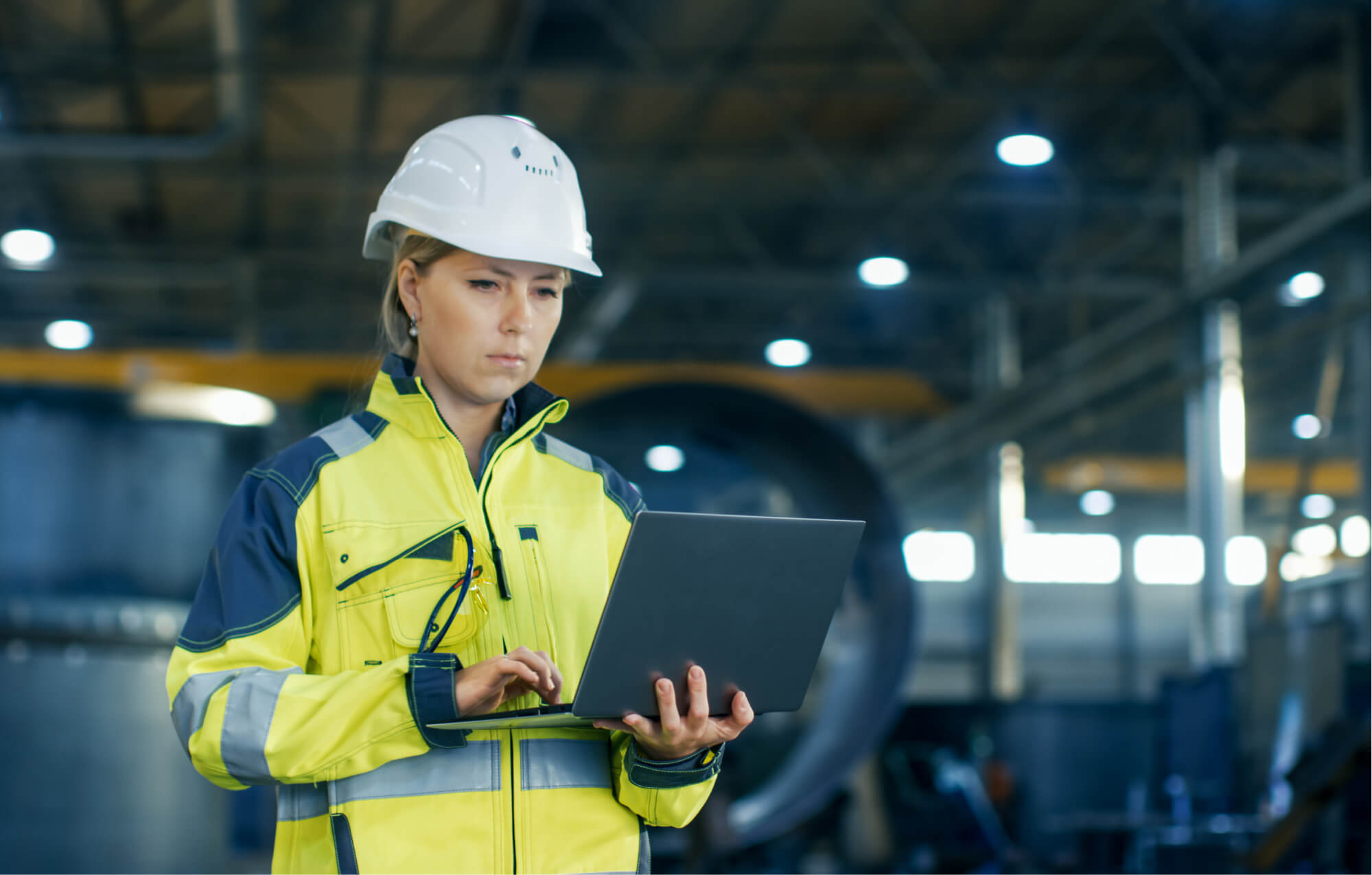 Combine GC Invoices
Combine invoices from different GCs all in one place so you can easily track invoice approval statuses, monitor expected cash flow and stay ahead of outstanding payments. Constrafor's innovative software is the first of its kind to consolidate invoices from different sources in one platform.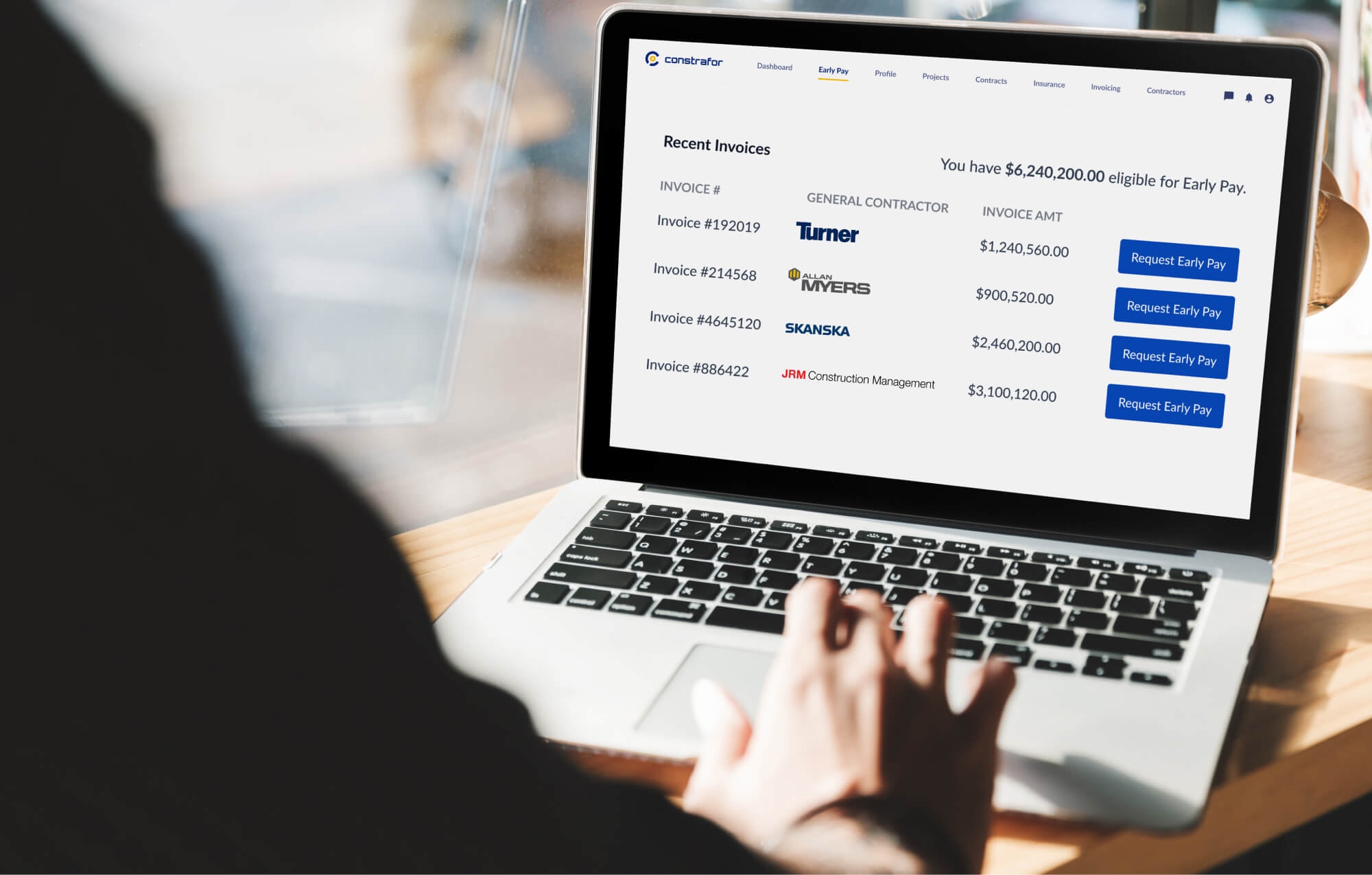 Integrate Across Multiple Channels
Integrate with your project management tools and avoid any manual entries or processes. This helps you save time, reduce errors, and enhance your back office productivity.